Well done on another brilliant week Year 1! we have worked really hard this week on being ready for our learning and being respectful to each other and to the resources in our classroom. We have been making sure we have been tidying up our classroom carefully and leaving our different areas of provision nice for the next children to use.
Maths
Our learning in maths this week has been focused around finding one more and one less than a given number. We used lots of practical resources to help up with our learning.
English
In English this week we have been learning all about sentences. We have been using our checklist in class to make sure that our sentences always start with a capital letter, end with a punctuation mark, make sense and have spaces between the words.
Challenge- ca you make a sentence using the words below?
Science
In Science lesson  this week we carried out a simple investigation linked to our learning on the human body . We wanted to find out if the oldest children had the largest feet. We will talk about our results in lesson next week but collected all the data we needed to answer our question.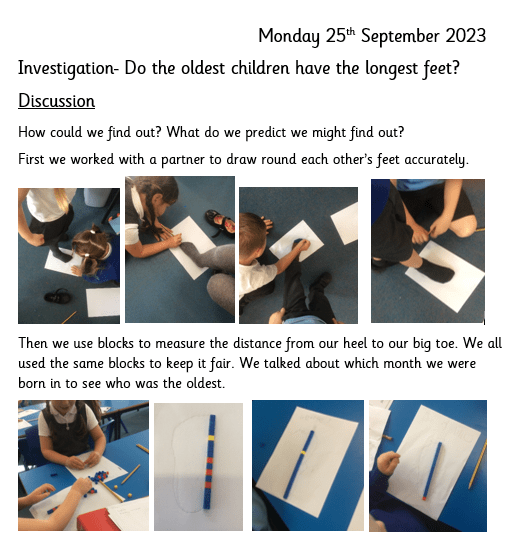 Thank you
Miss Campey, Mrs Gill and the Year 1 team 🙂